Announcing the 2023 Fundraising Campaign!
Each month beginning in February of 2023, 20% of all sales of Mugwumpishly Tendered will be donated to a different not-for-profit.
February sales benefitted No Kid Hungry. I made a donation to No Kid Hungry of at least 20% of my February sales via their donation website!
March's sales will benefit the Chicago Foundation for Women in honor of Women's History month.
I will make a donation to each month's charity for at least 20% of the month's sales, but you can directly donate to the charity if you prefer! Here's a link to the Chicago Foundation for Women, at which you can read about their goals and focus.
Thank you for your purchase; and thank you for any donation you are able to directly make. As always, if you order from my shop, I personally inscribe the book to the purchaser and mail it on the Friday following your order.
Order in our shop HERE for an inscribed copy directly mailed from my home in California. Purchase a print-on-demand copy (not inscribed) on Amazon HERE. Paperback edition now available; Kindle edition in the works.
Sales of the book for pick-up local to the California Delta or shipping by USPS ongoing.
Prints of the companion photographs are available by direct purchase from the photographer, Genevieve Casey, at her Zenfolio site.
We had a successful book release event during which we raised about $1,000.00 for Rose Brooks Center in Kansas City. Ms. Casey and I donated 10% of sales through the event to Rose Brooks. Generous visitors at the event purchased raffle tickets for prints of Ms. Casey's work as well as making direct donations, encouraged by the inspiring words of the Honorable Martina Peterson of the Kansas City Municipal Court. Peterson, formerly a Jackson County Family Court commissioner, regularly speaks at the annual events that I and my friends organize for this worthwhile and important cause. I will never abandon my efforts to raise funds for Rose Brooks Center as well as to raise awareness of their work and of the need to continue our support of survivors of family violence. You are never alone. There is always a way. Reach out to Rose Brooks at 816-861-6100 or to the National Domestic Violence Hotline at 800-799-7233.
The choice of a Mugwump is an important decision and should not be based upon advertising alone.
Be well.
Mugwumpishly tendered,
Corinne Corley
The Missouri Mugwump™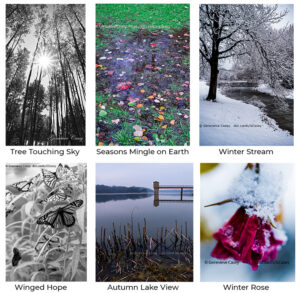 To purchase prints of the photographs in the book, visit photographer Genevieve Casey's Zenfolio site.